Vacancy : Research Assistant – Breeding Wader Survival Study – Undergraduate or Post-Graduate Position
Background: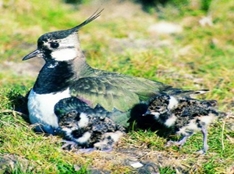 Nearly all breeding waders in Ireland are species of conservation concern. It is widely accepted that the underlying cause of population declines is the loss and fragmentation of suitable habitats. More recently however, net breeding productivity at key breeding wader sites is understood to be undermining the potential of recovery to the extent that it cannot compensate for adult mortality in the longer-term.
Job Details:
The Irish Grey Partridge Conservation Trust is looking to recruit a seasonal Research Assistant to carry out a radio-tracking study examining the cause(s) of wader chick mortality. The areas chosen are breeding wader sites in County Galway and County Mayo. The research will be carried out for an estimated 6-8 weeks. This vacancy requires a certain amount of flexibility and a determination to learn hands-on how research works in the field. Ideally the person applying should have excellent report writing, competent in the use of the latest mapping tools and statistical analysis. The successful candidate will receive training in the methodologies of radio-tracking by experienced research scientists This is an excellent opportunity for a post-graduate or undergraduate student to gain valuable research experience using the latest radio-tracking technology. It is the only radio-tracking study of this nature in Ireland.
How To Apply:
Please send your CV to info@irishgreypartridge.com or alternatively call +353-87-2721981


This research is made possible by the support of Dublin Zoo.